Three die in Pittsburgh flood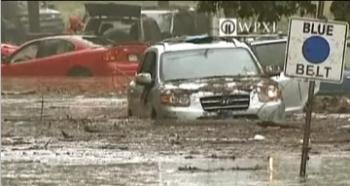 Motorists swam for their lives as heavy rains swamped cars near the Allegheny River in Pittsburgh, Pennsylvania, on Friday.  Motorists who were trapped in their vehicles had to swim for safety.
More than three inches of rain fell in just an hour.
At least three people are dead and one is missing.  They were all in the same vehicle.
(The news video will load in 1-2 seconds.)