Study reveals that storing South Platte water is an expensive solution for shortfalls
Too much water is making its way from Colorado into Nebraska via the South Platte River, say legislators, water experts and water users. Storage solutions could cost up to $1 billion.  Not only are they expensive, new storage reservoirs are complicated by other issues, such as environmental impacts and regulatory burdens. While there is more than enough water during the wet season, there is a significant shortage when water is needed.
The Greeley Tribune reports that following a yearlong study concerning storage solutions: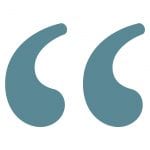 . . . [T]hey would barely put a dent in what's expected to be a Front Range water needs gap of 500,000 acre feet per year. The $200,000 study, ordered by the Colorado State Legislature and paid for by the Colorado Water Conservation Board, looked at the South Platte from Greeley to the state line and identified potential storage solutions along the way. Putting any of those solutions — with costs estimates ranging from $190 million to $1 billion — to work most likely… CONTINUE TO FULL ARTICLE . . .
Thumbnail courtesy of greeleytribune.com
More from Western-Water.com