It's only March and already, one large water conservation district in Utah is evaluating water restrictions for the upcoming year.
Based on its 2018 Drought Contingency Plan, the Weber Basin Water Conservancy District

is evaluating a "60% reduction in waters available for outdoor irrigation of lawns and gardens (both culinary and secondary), a 40% reduction for agricultural use, and a 10% reduction for culinary indoor use.
Water and Wastes Digest

notes that the District is one of Utah's largest water providers.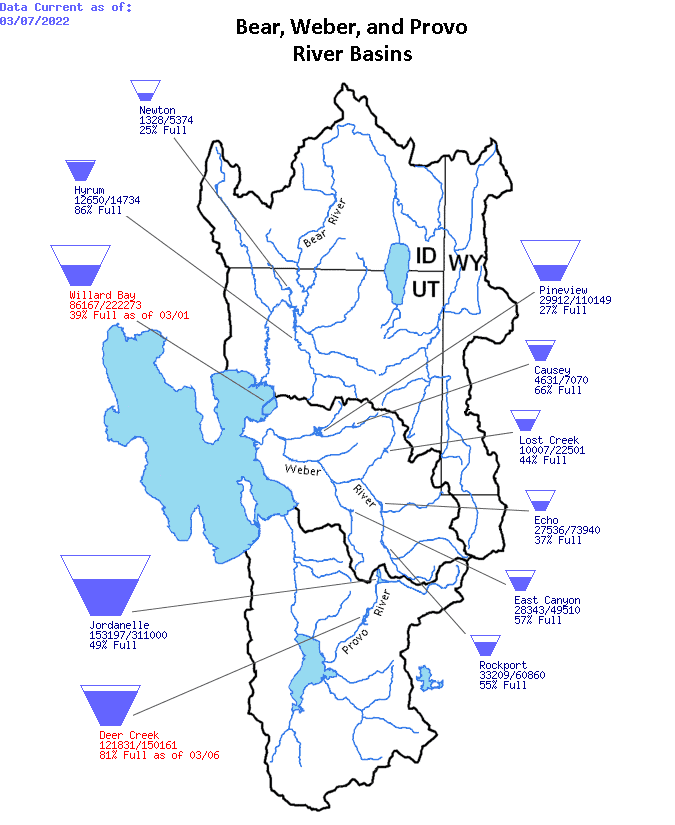 Originally the Weber Basin Project constructed by the Bureau of Reclamation, the District formed to operate the project and later expanded to deliver about 230,000 acre-feet of treated wholesale municipal water, wholesale and retail agricultural irrigation water, wholesale and retail secondary irrigation water, treated and untreated industrial water, and replacement water each year. Over 700,000 residents within Davis, Weber, Morgan, Summit, and Box Elder counties receive water from District sources, the District

says.  It operates seven large storage reservoirs, three hydro-power generation plants, 21 wells, four water treatment plants, and hundreds of miles of canals, tunnels, aqueducts, and pipelines.
Header Image Source: 
Wikimedia Commons. Rockport Reservoir, Utah

, June 21, 2009. Author: GreenGlass1972.