Faced with ongoing water issues, a food bank in Wyoming — one of the upper basin states — is delivering water along with food.
Public News Service

reports that Wyoming Food Bank

is headed to replenish supplies for Rawlins residents who recently experienced a significant drop in water reserves and boil orders for drinking water. Richard Plumlee, director of operations for the food bank, said a crew is set to deliver seven pallets of one-liter bottles today to all Carbon County residents experiencing food insecurity.
Aging infrastructure is contributing to the community's water issues, where irrigation is currently restricted. Wyoming News Now

writes that "32 miles of aging wood stave pipelines help to bring water into town and have needed 5 significant repairs that have caused low water levels and water boil advisories." Rawlins has been applying for grants so that they can repair their 100-year-old system.
The entire state is suffering from drought, with significant portions facing severe drought.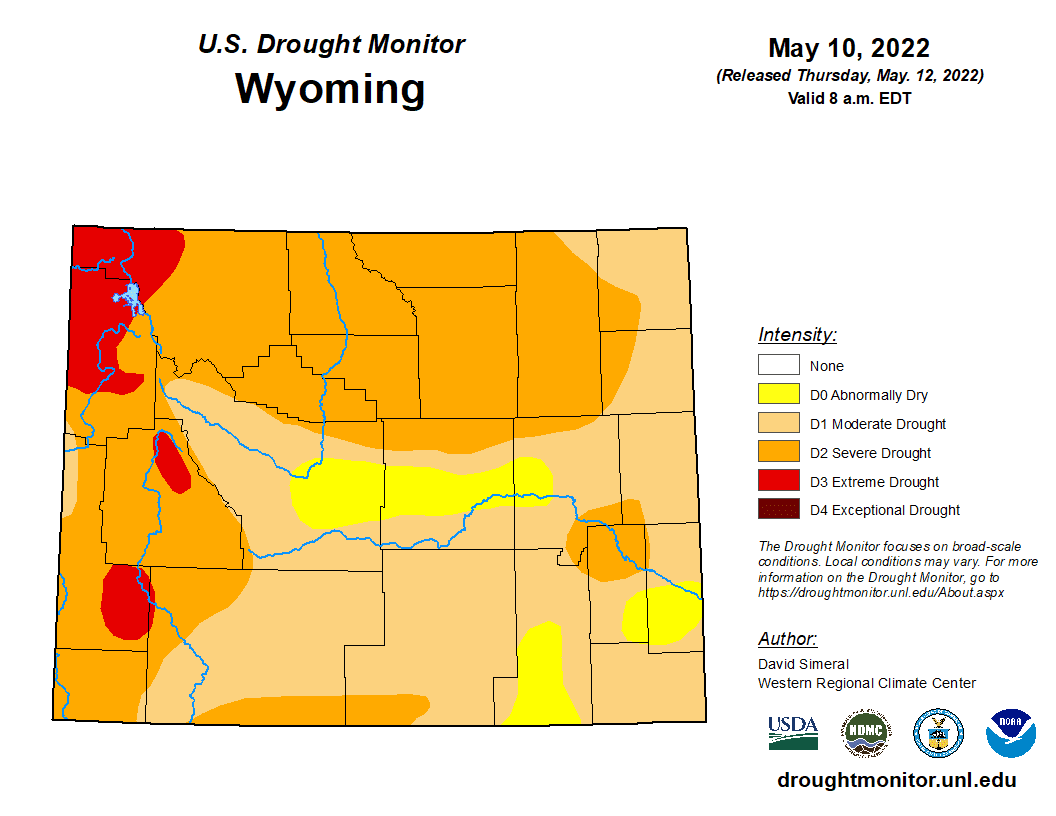 Image Sources: