May 16, 2023 — by Danielle Prokop, Source New Mexico

CABALLO LAKE STATE PARK, N.M. – The Rio Grande runs again below Caballo Reservoir. The flush of snowmelt this year means more water for longer in southern New Mexico.
Unlike the portion of river above Elephant Butte Reservoir, the Rio Grande is not a wild river through southern New Mexico and far west Texas. Instead, a slew of federal authorities and the two local irrigation districts coordinate on how much water is released to flow in the streambed for use in agriculture, and for Mexico's portion.
The last few years have been grim for regional farmers, wildlife and the residents of El Paso, who all use the Rio Grande's water. Hotter temperatures, parched soils and less water have all strained the Rio Grande. Experts cautioned that one good year

does not solve the state's water woes.

And other troubles still remain. A potential end to the legal fight in the Supreme Court between Texas and New Mexico is still awaiting a judge's decision.
But Saturday, those worries lessened as people and wildlife drifted to the riverbeds and banks over the weekend.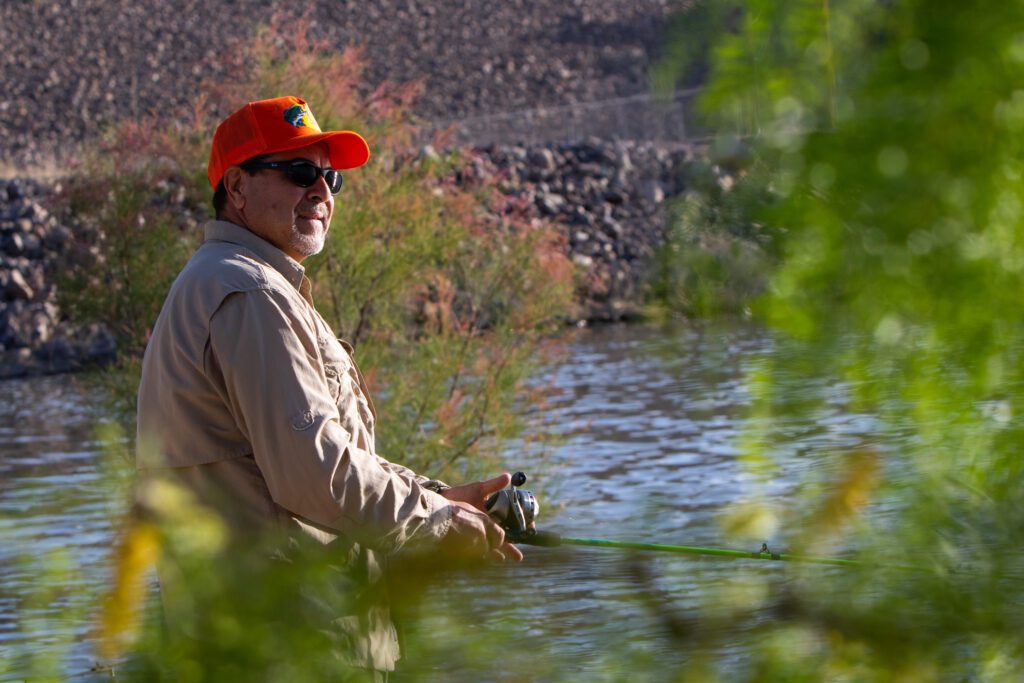 Robert Paredes, came up from El Paso the night before to fish at Percha State Park, a part of the river just below Caballo Dam. Over the roar of the outlet, he said there wasn't much action from the fish, but he didn't mind so much. "I'm happy the water's flowing," he said. "With the dry years and forest fires and drought, it's good to have water."
Traveling downstream, turkey vultures, cattle egrets, and swifts fly along the creeping edge of the water, as it flushes its way through the sand bed. Water flashed under pecan tree canopies, and snaked through onion and chile patches.
At the West Picacho Avenue bridge in Las Cruces, the water-watchers gathered.  Shawn Salley, a soil scientist with the U.S. Department of Agriculture, waited with his young children and wife. Their friend had also brought their kids to watch the water release. Salley is an avid paddleboarder and was planning some Rio Grande trips soon.  "I'm really itchin' for some water," he said.
It took much longer than expected. The river, which moves at a fast creep, slows down between Shalem Colony Trail bridge and Picacho bridge, said Phil King, an engineer with the Elephant Butte Irrigation District.
"We call that the 'black hole,'" King told Source NM Saturday.
Dogs and children roved around the sand beds near La Llorona Park, sun beating down. People stood under the bridge, calling up to lookouts above.
Nothing yet.
It appeared as a dark smudge, stronger than the mirages tricking earlier. A white cattle egret soared ahead, landing in the brush along the river.
The water arrived in Las Cruces just before 2:30 p.m. accompanied by delighted screams from young watchers and splashing from overjoyed dogs.
Soon, the current was too strong, the water splashing over people's calves, a coffee brown sinking the sandbanks.
The Rio Grande below Elephant Butte, an ephemeral stream of man's making, will stay a little while longer. It's expected to flow through September, possibly into October.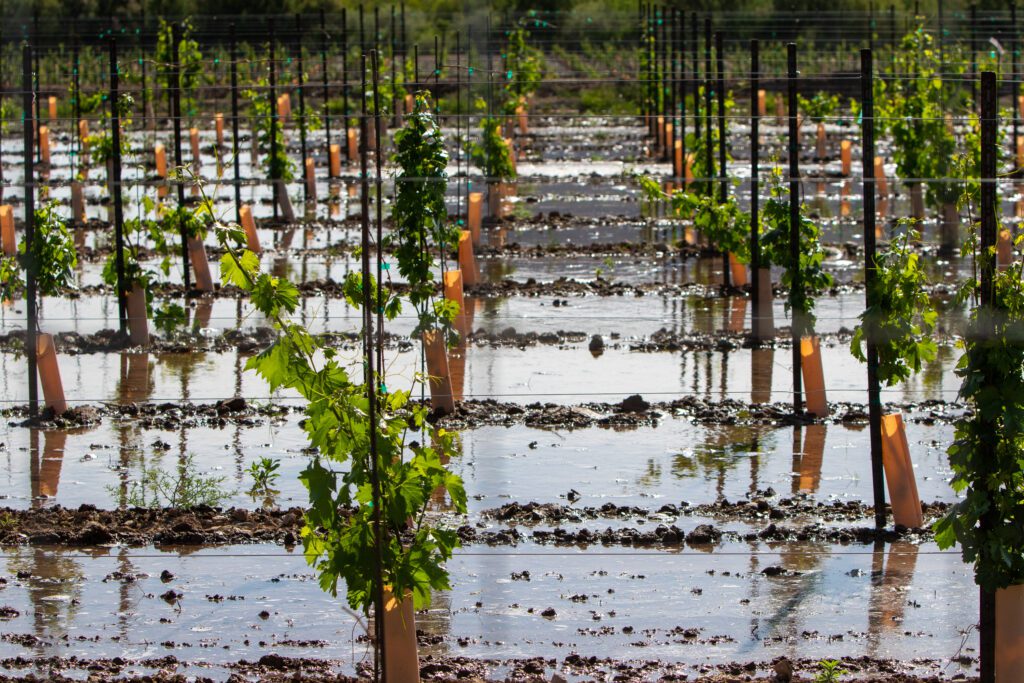 Rio Grande water allocations.
New Mexico and Texas irrigation districts expect to deliver more water to farmers this year. Mexico, for the first time since 2019, may receive a full allocation of 60,000 later this summer.
In the past few years, farmers have received mere inches, when a full allocation is several feet of water.  Elephant Butte Irrigation District is allocated 180,000 acre-feet (a measurement of how much water it takes to put one acre under one foot of water). They're expecting farmers to receive 14 inches each.
El Paso County Water Improvement District allocated 203,000 acre-feet, expecting to allocate 2.5 feet to farmers.
Top Image:  Children scream with laughter as they play under the Picacho Avenue bridge while the Rio Grande slowly fills with water. (Photo by Corrie Boudreaux for Source NM).  Source New Mexico

is part of States Newsroom, a network of news bureaus supported by grants and a coalition of donors as a 501c(3) public charity. Source New Mexico maintains editorial independence. Contact Editor Shaun Griswold for questions: info@sourcenm.com. Follow Source New Mexico on Facebook

and Twitter

.